Multi-Family Construction
Legend's strength is in our planning, budgeting, value engineering, timely construction, and attention to detail. Our owners have built multiple projects from design through completion, each consisting of hundreds of units, over the past 20 years. Legend has the experience to bring the best suppliers and subcontractors required to deliver a superior multi-family project, on-time and on-budget.
The following is a list of projects that the owners of Legend have participated in and/or completed.
Mixed Use, Mid-Rise Apartments and Condominiums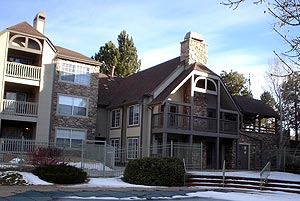 Enclave. 226 unit apartment project
Townhomes and Low Rise Apartments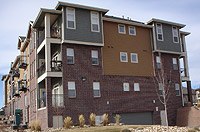 Colony Ridge at Settler's Chase
204 unit mid-rise condominium complex includes underground parking structures with elevator access; $25M
Millstone at Clear Creek Square
Located next to Clear Creek in downtown Golden. The project consisted of 78 high end condominium units in four-story building with underground parking.
Additional projects:
Jaydyn Court Townhomes: an 18 unit townhome complex located in Lowry; $3.2M
Renaissance at Foxhill: 125 unit condominium complex with clubhouse, and spa; Greeley, Colorado $17M
Mountain View at T-Bone Ranch: 278 unit condominium complex; with clubhouse, exercise facility, and pool; Greeley, Colorado; $30M
Jefferson Estates at Lowry. Located at Alameda and Fairmont Street in Denver Colorado. Two and three story high end leased units. 455 unit's 2 clubhouses, 2 pools and all amenities. Gated Community.
Wentworth Apartments 96 unit apartment complex with leasing center and maintenance facility; Aurora, Colorado; $8M
Oasis Deerwood Apartments. Located in Highlands Ranch Colorado. 342 Units, 36 buildings, pool, sports court and clubhouse. Gated community.
Oasis Lakeway Apartments Located ¼ mile east of Wadsworth on Belleview. 451 Units, 30 buildings club house, pool and all amenities.
Castle View Condominiums 32 unit condominium complex; Castle Rock, Colorado $4M
T-Bone Ranch Patio Homes 59 Patio Home Units Greeley, Colorado; $7M
Hunter's Chase at Stroh Ranch: 88 unit condominium complex with clubhouse, exercise facility, and pool; $25M